10 minute parking spots are available at the top of University Lane along with Disabled Parking. You can ring ahead and then use one of these spot to pick-up your items.
If you are unable to leave your car, we will help you to get in via the ramp access or simply bring items out to you. And remember that we deliver to the whole campus, HRMI and Aveo.
Below shows some of the additional parking spots, aside from those in University Lane, indicated with 'P' symbols on the map.
Parking close by - behind the Shortland Building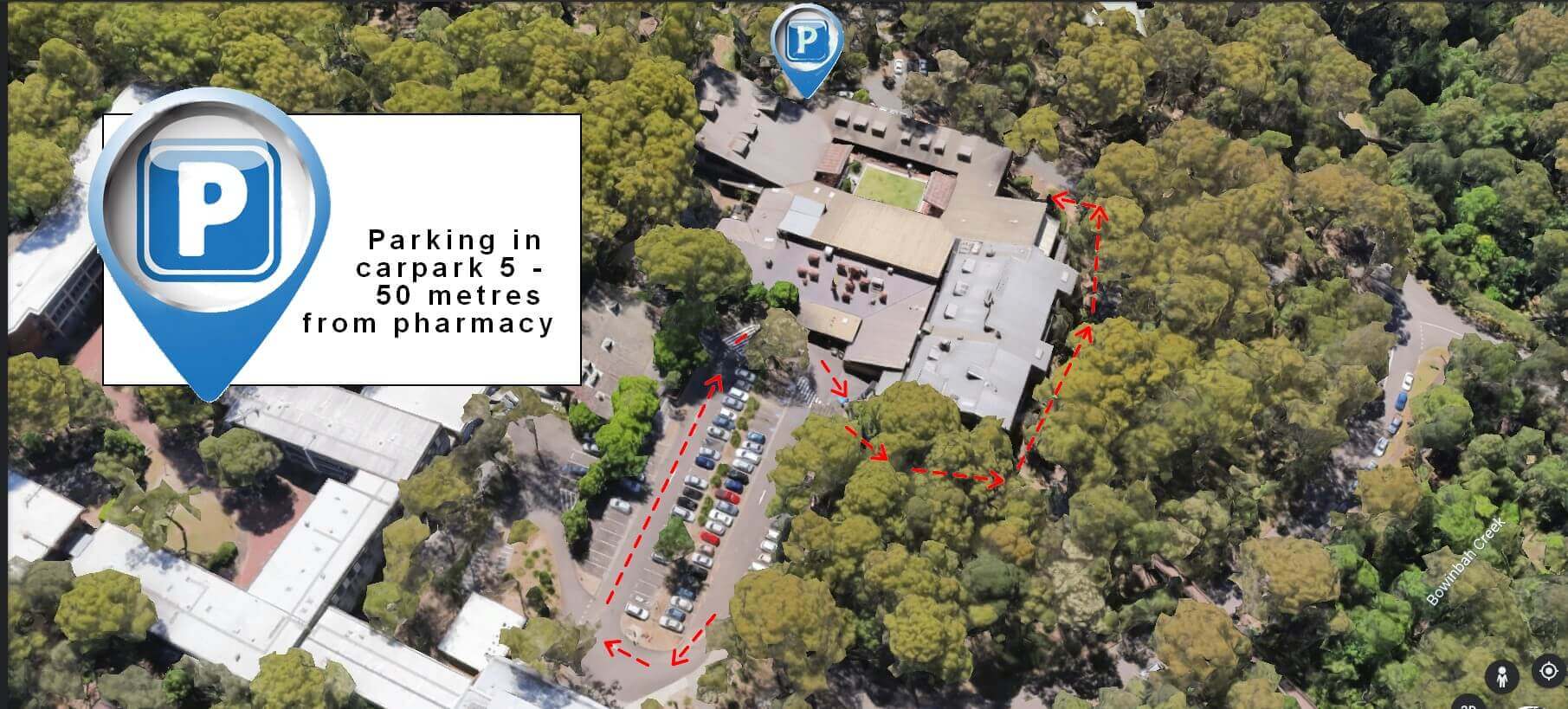 Parking near the front of the Pharmacy